×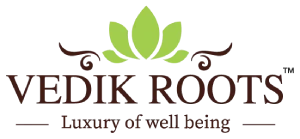 For our international visitors, please explore the global Vedikroots store.
Stay Here
Visit Global Store
Lavangadi Vati - Ayurvedic Relief for Nasal Congestion and Respiratory Issues
Rs. 279.00
Rs. 349.00
-21% OFF
Size
Pack of 1
Pack f 2
Pack of 3
Made with a carefully guarded blend of natural ingredients, Vedikroots Lavangadi Vati tablets are your natural solution for improved well-being. Lavangadi Vati tablets are designed to support your digestive system, providing relief from common issues like bloating and gas. Additionally, they contribute to oral health by promoting fresh breath and gum wellness. Our unique formula also empowers your immune system, helping you stay at your best. Boost your health with Vedikroots Lavangadi Vati tablets, a trusted choice for those seeking natural, time-tested remedies. With immune-boosting properties, these tablets help you stay strong and healthy throughout the year.
Benefits of Lavangadi Vati
Easy Digestion
Enjoy your meals without worrying about gas, bloating, thanks to these highly effective digestive relief tablets.
Respiratory Relief
When you're dealing with coughs and congestion, Lavangadi Vati tablets offer soothing relief, helping you breathe easier
Oral Health Support
Cloves (lavang) in these tablets have antibacterial properties that support oral hygiene, reduce bad breath, and promote healthy gums
Boosts Immunity

Strengthen your body's defenses and stay healthy with the immune support of these powerful, natural tablets
Our products are designed with research-based formula represents our 35 years of Ayurveda excellence & expertise.
Why Choose Us
100% Natural
Vegan
Chemical Free
Non GMO
Extract Based
Take 1 to 2 tablets
Take it with warm water or milk
Take twice a day or as directed by the physician
Very effective in breathlessness
It is must nowadays . All should have this at home . Breathless due to any infection and asthma- drastic results within 2 days
Good product.
The product is very good but the delivery by this supplier is pathetic. They took 24 days to deliver the product