×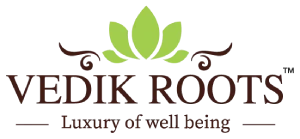 For our international visitors, please explore the global Vedikroots store.
Stay Here
Visit Global Store
BlisSlip | For Sleep Management | Natural Supplement for Brain Revitalizing
Rs. 999.00
Rs. 1,299.00
-24% OFF
Choose Your Pack
Pack of 1
Pack of 2
Pack of 3
Healthy Sleep Cycles:
BlisSlip regulates your sleep-wake cycles, helping you establish a healthy, consistent, and revitalizing pattern.
Anxiety Relief:
It eases the burden of daily stress and anxiety, promoting relaxation and allowing you to leave your worries behind.
Mood Upliftment:
Have a brighter outlook on life as BlisSlip's mood-balancing herbs help lift your spirits and enhance your well-being.
Brain Revitalization:

BlisSlip enhances brain revitalization by ensuring uninterrupted sleep, resulting in improved mental clarity.
Our products are designed with research-based formula represents our 35 years of Ayurveda excellence & expertise.
Why Choose Us
100% Natural
Vegan
Chemical Free
Vegan
Hand Picked
Take 1 to 2 capsules before meals
Take it with warm water or milk
Take twice a day or as directed by the physician
THIS IS A SUBHEADING
Check out this section's heading
Thanks a ton! Effective.
Very effective. Good for immune systems, getting good sleep, no drowsiness, etc., I have regained my health. Thank you to .VedikRoots
Go for it
Simply i get better sleeping and body fitness a great gift of nature.But It tastes like trash.
products is definitely good
Although i cannot say that i'm sleeping well, i can definitely say that my mood seems to change for the better a little bit atleast which hasn't happened with other brand ashwagandha products. So yes if this is working even a tiny bit for me i'm pretty sure it will work a lot better for a lot of people out there. And at this price, i think its a pretty good buy.
Good Product
Good product with no side effects to increase immunity