×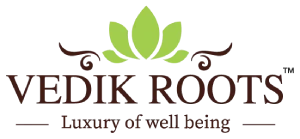 For our international visitors, please explore the global Vedikroots store.
Stay Here
Visit Global Store
InhalePure | Respiratory and Congestion Relief Capsule
Rs. 999.00
Rs. 1,299.00
-24% OFF
Choose Your Pack
Pack of 1
Pack of 2
Pack of 3
Enhanced Respiratory Health:
InhalePure provides natural relief, allowing you to breathe more comfortably by reducing congestion and promoting clearer airways.
Lung Tissue Revitalization:
InhalePure passionately supports the repair and revitalization of damaged lung tissues, promoting better respiratory health.
Sinusitis Relief:
Get relief from sinus discomfort as InhalePure eases congestion and alleviates sinus pressure, allowing you to breathe more comfortably.
Immune System Support:

Aids strengthening immune system, supporting body's natural defenses better protect respiratory infections & illnesses
Our products are designed with research-based formula represents our 35 years of Ayurveda excellence & expertise.
Why Choose Us
100% Natural
Vegan
Chemical Free
Extract Based
Hand Picked
Take 1 to 2 capsules before meals
Take it with warm water or milk
Take twice a day or as directed by the physician
Beneficial
Natural made supplement got high benefit and earn healthy life
Naturally safe
This Lung Detox supplement has been a lifesaver for my lung health. As a former smoker, it's helped me cleanse my lungs and breathe easier.
Very useful
Amazing product , we can feel all the herbs as soon as we just put the tablet in our mouth
best immunity booster for mental and physical health
Nice products go for it 👍
Thanks VedikRoots for such a amazing product for healthy respiration
I have used this product to improve and given strength to my respiratory activity and lungs. I got best result, even I have problem allergic in nose, also solved. So again I have repeated.