×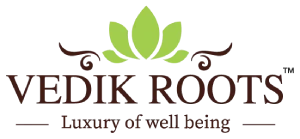 For our international visitors, please explore the global Vedikroots store.
Stay Here
Visit Global Store
Vedikroots
Neem Capsules - An Effective Ayurvedic Supplement For...
from

Rs. 329.00

Rs. 349.00
Maintain healthy circulatory, digestive, respiratory and urinary system Normalize the clean blood flow in organs Anti-inflammatory agent Cure your skin infections and dermal system Helps to treat leprosy, ulcers, Asthma Control diabetes  
Vedikroots
100% Pure Gudmar Powder: A Smart Ayurvedic Solution...
from

Rs. 199.00

Rs. 279.00
FORMULATION – This magical blend of herbs and natural ingredients includes 100% gudmar extract which has been scientifically proven to aid in maintaining healthy glucose levels in the body. BENEFIT – Perfect supplement for fitness freaks who need help managing their blood sugar levels. ACCESSIBILITY – Available in powder form, packaged in resealable and airtight containers, it can be used orally as a supplement to promote optimal wellness. TESTED FOR SAFETY – It is a cruelty-free and 100% natural product that provides regular benefits to your body and lets you embrace fully recharged bodily functions. HOW TO USE – It is recommended to take 1-2 tsp of powder daily, half an hour after a meal, or as directed by a healthcare professional.   Stay fit with Gudmar Powder and keep your blood sugar levels in check! Our natural herbs-based powder is made using a special blend of naturally occurring ingredients that help maintain healthy diabetes levels and promote general well-being. The powder can be added to your smoothies, juice or beverage of choice to get your daily dose of glucose control. With Gudmar Powder, you can foster better sugar regulation while supporting overall health.