×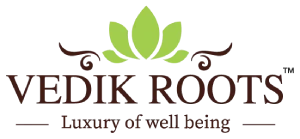 For our international visitors, please explore the global Vedikroots store.
Stay Here
Visit Global Store
NicoShield | Anti-Smoking Capsules | Tobacco-Free and Nicotine-Free
Rs. 1,529.00
Rs. 1,799.00
-16% OFF
Choose Your Pack
Pack of 1
Pack of 2
Pack of 4
Pack of 6
NicoShield's Courses Benefits
● Increases energy and endurance.
● Boosts mood and freshness.
● Helps manage stress and withdrawal symptoms.
● Enhances the quality of breathing.
● Restores lung function.
● Eases Smokers Cough.
● Enhances digestion & immune system.
● Promotes better sleep and healthier skin.
● Lowers CO and COHb levels.
● Removes nicotine and other harmful substances.
● Rejuvenates vital organs
● Makes it much easier to quit smoking.

Vedikroots NicoShield helps reduce your cravings for smoking, making the process of quitting more attainable. Smoking can damage your lung health but with consistent use of Nicosheild, you'll notice improved lung function and a cleaner, more vibrant breathing experience.
One of the most uncomfortable aspects of quitting smoking is the irritation in your bronchioles. Vedikroots NicoShield is your source of relief, gently relaxing your bronchioles, and soothing any discomfort.

Quit Smoking Naturally:
NicoShield helps you quit smoking naturally, offering a tobacco-free life that's free from harmful chemicals and nicotine addiction.
Controls Cravings:
Our unique formula helps you regain control over your cravings, reducing the urge to smoke and making quitting more manageable.
Lung Health Restoration:
NicoShield supports the restoration of your lung health, in the recovery of damaged lung tissues and improved respiratory function.
Bronchiole Relaxation:

Experience the soothing relief of NicoShield as it relaxes your bronchioles, easing discomfort and promoting comfort during your smoke-free journey.
Nicoshield's Main Ingredients
Mulethi (Glycyrrhiza Glabra)
Soothes the respiratory tract, reducing irritation and promoting better lung function.
Sounth (Zingiber Officinale)
Aids reduce nicotine cravings by helping alleviate withdrawal symptoms.
Tulsi (Ocimum Sanctum)
Helps reduce cravings by supporting the body's natural detoxification process.
Valerian (Valeriana Officinalis)
Beneficial in quitting smoking by reducing anxiety and stress, which often trigger
cravings.
Pudina (Mentha Piperata)
Distracts from smoking cravings. Clears the respiratory passages, promoting better
breathing.
Jaiphal (Myristica Oragrans)
Enhances mood and
reduces anxiety, helping smokers cope with the psychological aspects of
quitting.
Kali Mirch (Piper Nigrum)
Stimulates the taste
buds. Promotes a heightened sense of taste and smell, making smoking less
appealing.
Dalchini (Cinnamomum Zeylanicum)
Manage blood sugar
levels. Prevents the sudden drops that trigger cigarette cravings.
Lavang (Syzygium Aromaticum)
Maintain oral health. Prevents lung damage and has anti-inflammatory properties.
Pipalli (Ficus Religiosa)
Reduce cravings by
promoting digestive health.
Vasa (Adhatoda vasica)
Beneficial for respiratory wellness. Helps clear mucus and supports lung function.
Kanthkari (Solanum xanthocarpum)
Helps address inflammation in the throat and respiratory tract caused by smoking.
Bharangi (Clerodendrum serratum)
Helps maintain clear airways. Makes it easier to breathe and resist the urge to
smoke.
Nicoshield is designed with research-based formula represents our 35 years of Ayurveda excellence & expertise.
Why Choose Nicoshied
100% Natural
Vegan
Chemical Free
Extract Based
Hand-Picked
Take 1 to 2 capsules before meals
Take it with warm water or milk
Take twice a day or as directed by the physician
It's authentic!
Product is good! Reviewing approx after 20 days and I'm really feeling good. Price is high but product is authentic.
Effective
If you are a chain smoker and want to quit smoking, This is a very good and helpful product
Good
I wanted to quit smoking from a very long time and this product has helped a lot in it.
Recommended!
Fell Less Cravings after consuming the capsules. Looks Impressive.
Seems to help
I am using the product for some time and I feel it helps. I only hope that it works exactly as it promises.