×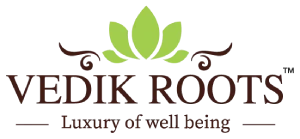 For our international visitors, please explore the global Vedikroots store.
Stay Here
Visit Global Store
Kanchnar Guggulu - Ayurvedic Support for Thyroid and Hormonal Balance in Women
Rs. 299.00
Rs. 399.00
-26% OFF
Choose your Pack
Pack of 1
Pack of 2
Pack of 3
This natural supplement is designed to support your thyroid, hormonal balance, digestive health, and joint comfort. Crafted using a blend of pure Ayurvedic herbs and botanicals, these tablets offer a holistic approach to wellness. Kanchnar Guggulu is often used to support thyroid function. It helps provide relief from pain & inflammation, making it useful for those with joint issues or occasional muscle pain. With no artificial additives or preservatives, you can trust in the quality and purity of our product. Take a step towards a healthier, balanced you with Kanchnar Guggulu tablets
Benefits of Kanchnar Guggulu
Hypothyroidism Relief
Kanchnar Guggulu aids in regulating thyroid function, providing relief from the symptoms of hypothyroidism such as fatigue, weight gain, and sluggishness.
Lymphatic Support
For its ability to cleanse and fortify the lymphatic system, it assists in reducing lymphadenitis (swollen lymph nodes) and enhances the body's immune response
Hormonal Balance
To restore hormonal equilibrium, benefiting women dealing with irregular menstrual cycles, PMS symptoms, or fertility concerns, consider this remedy
Detoxification

"Kanchnar Guggulu effectively facilitates detoxification, helping eliminate toxins and waste, and promoting rejuvenation, vitality, and overall well-being
Our products are designed with research-based formula represents our 35 years of Ayurveda excellence & expertise.
Why Choose Us
100% Natural
Vegan
Chemical Free
Non GMO
Extract Based
Take 2 to 4 tablets
Take it with warm water or milk
Take twice a day or as directed by the physician
Worth every penny
Excellent product for ladies with diagonals of thyroid problem they can take it .
Awesome
Very good experience. I have Hypo thyroidism. Always had swelling in hands.this has reduced the swelling in a week's time. Overall the energy level has also improved.
Fabulous!
Very good product. Doctor recommend this for hypothyroid .
Wonderful
Very effective ayurvedic medicine can see some results in a short period.
Superb
Thanks Vedikroots ayurveda