×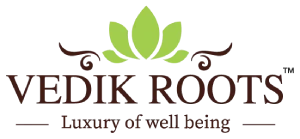 For our international visitors, please explore the global Vedikroots store.
Stay Here
Visit Global Store
InchEase | Ayurvedic Supplement for Healthy Weight Loss Management
Rs. 999.00
Rs. 1,199.00
-17% OFF
Choose Your Pack
Pack of 1
Pack of 2
Pack of 3
Manages Weight:
InchEase is a natural solution that combines various natural ingredients to support your weight management goals.
Appetite Control:
InchEase helps in managing your appetite, making it easier to stick to a healthy eating plan and avoid overeating.
Reduces Cholesterol:
InchEase contains herbs and natural components that will help with maintain your cholesterol at healthy levels.
Natural Detoxification:

InchEase aids in detoxifying your body, eliminating harmful toxins, and promoting overall wellness.

Take 1 to 2 capsules before meals
Take it with warm water or milk
Take twice a day or as directed by the physician
Our products are designed with research-based formula represents our 35 years of Ayurveda excellence & expertise.
Why Choose Us
100% Natural
Vegan
Chemical Free
Extract Based
Hand Picked
Wow
The product is really an amazing product It helped in reducing my colastrol and my sugar leval was also maintained
The product is Fantastic and effective...
I have been using it for the past 3months and I can feel the changes it help you to burn belly fat easily keep your heart healthy.
This is actually good.
I bought this for my mother and this is actually good quality product.
Great product with result
Thank you Amazon for your wonderful delivery before the time. I found this product in your advertisement. Which took my attention⚠️. I was curious to read it's benefit and was very eager to try it out as I had used many other substitutions previously. The size of capsule is comfortable to swallow without any bitter taste or odur. Feels like it's working already
Best in category
I always like to test new product and on going through my Amazon webpage i found this item and seeing the price point , I ordered it immediately. The product got delivered . The product comes with attractive packing and so is its product From the very first week, you get to see it's amazing and healthy effects..