×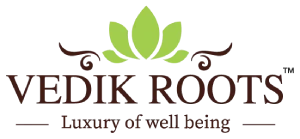 For our international visitors, please explore the global Vedikroots store.
Stay Here
Visit Global Store
Garcinia Cambogia Capsules - Natural Ayurvedic Solution for Weight Management
Rs. 449.00
Rs. 699.00
-36% OFF
Choose Your Pack
Pack of 1
Pack of 2
Pack of 3
Made from pure Garcinia Cambogia extract, Vediroots Garcinia Cambogia capsules are designed to make your weight management journey easier & more effective. Garcinia Cambogia is a tropical fruit that has been known for its potential to help control appetite & boost metabolism. It's a perfect match for those looking for a natural way to support their weight goals. Our formula contains no fillers or artificial additives, only the goodness of Garcinia Cambogia. Consuming Garcinia Cambogia capsules is an easy way to add this natural herb to your diet. Experience this natural herb's potential benefits like appetite control, increased metabolism, and a natural energy boost.
Benefits of Garcinia Cambogia
Promotes Weight Loss
It helps promote effective weight loss by blocking the conversion of carbohydrates into fat
Boosts Energy Levels
Experience a natural boost in energy levels as Garcinia Cambogia supports improved metabolism
Controls Appetite
It helps control your emotional hunger, reducing cravings and the tendency to overeat.
Enhances Metabolism

It helps enhance your metabolism, making it easier for your body to burn calories efficiently.
Our products are designed with research-based formula represents our 35 years of Ayurveda excellence & expertise.
Why Choose Us
100% Natural
Vegan
Chemical Free
Non GMO
Extract Based
Take 1 to 2 capsules before meals
Take it with warm water or milk
Take twice a day or as directed by the physician
Great product
Got this for my brother who loves this stuff. he has used before and loved it. This stuff helps with energy, increasing metabolism, and burning fat. Works perfectly for him
Worth every penny
So nice product I like .thanks plz use in best
Mind-blowing purchase
his is such a natural product having no side effects, is such a wonderful blessing, cost effective and easy to take, really feel the positive effect n change after using this product and i recommend you to buy this.
Super!
The product is safe as it is naturally prepared, and also convenient as this has good taste for better palatability. It also have shown the results after using it I can feel and people can figure it out. I definitely would go for another bottle of it once it gets over.
Awesome
Losing weight for the summer has begun with adding this supplement to my diet. I am losing weight slowly but surely. The product has no aftertaste and is easy to use. I am adding working out also to keep the burn going. I think using this product really helps.