×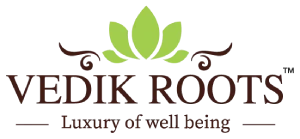 For our international visitors, please explore the global Vedikroots store.
Stay Here
Visit Global Store
Brahmi Capsules - An Elixir For Mind And Memory
Rs. 329.00
Rs. 559.00
-42% OFF
Choose Your Pack
Pack of 1
Pack of 2
Pack of 3
Brahmi, the word comes from the name of Lord Brahma and the goddess Saraswati. Vedikroot's Brahmi is an ageless herb that helps boost memory, and improve the learning and attention power of all individuals. It is helpful in the treatment of Alzheimer's disease. The product is also useful for the youths in reducing anxiety and depression. It has anti-inflammatory properties, which help reduce the pain and inflammation caused due to hypertension. Brahmi capsules help lower blood pressure. It helps reduce sexual performance problems in both men and women. Vedikroot's Brahmi Tablets are 100% organic and have lesser side effects. It is 100% herbal and made from herbs, reduces anxiety and depression, and lowers blood pressure.
Brahmi is an Ayurveda based health supplement made with 100% pure, potent and authentic Brahmi.
Benefits of Brahmi
Improves Memory
Brahmi helps in improves cognitive skills, stimulates the mind to improve memory and concentration.
Improves Anti-Inflammatory property
It may help in boost brain function,treat ADHD symptoms, reduce stress and anxiety.
Improves Learning & Attention
Brahmi is good for your physical health. It increases stamina.
Improves Mind wellness
Brahmi has been shown to improve memory performance and cognitive function
Our products are designed with research-based formula represents our 35 years of Ayurveda excellence & expertise.
Why Choose Us
100% Natural
Vegan
Chemical Free
Non GMO
Extract Based
Take One Capsule
Take With Lukewarm Water or Milk
Take Twice a Day
Very good
I believe it's working.A much recommended product.
Good product
Good medicine. It works very well, but keep in mind that there should not be any other complication, only then the full benefit will be available. Ultimately it would be best to consult a doctor.
Premium Quality Product
I purchased this product after going through the reviews. Though it arrived in good packaging, it has not done anything for my acne problem.i have already taken two bottles. Maybe the efficacy depends on the severity of the problem and the skin type. But I will definitely buy again
Nice
I liked the price and the formula. I ordered the product for improved mental functioning. Recommended by neurologists specialising in Alzheimer's.