×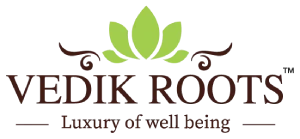 For our international visitors, please explore the global Vedikroots store.
Stay Here
Visit Global Store
Yograj Guggulu - Joint Support Supplement for Alleviating Swelling and Stiffness
Rs. 349.00
Rs. 349.00
0% OFF
Choose your Pack
Pack of 1
Pack of 2
Pack of 3
Yograj Guggulu is a natural herbal supplement that has been used for a very long time to keep our bodies healthy. It's made from natural ingredients that work together to help our joints feel better and reduce swelling or pain. Yograj Guggulu is renowned for its ability to support joint health. If you want to feel more comfortable and keep your joints in good shape, this supplement might be just what you need. Give it a try and see how it can make you feel better and healthier!


Benefits of Yograj Guggulu
Improves Joint Health
It helps reduce stiffness, soothe discomfort, and promote better mobility, making it an excellent choice for individuals dealing with joint issues
Anti-Inflammatory Properties
This herbal supplement has natural anti-inflammatory properties, which can help with swelling or inflammation in parts of the body.
Helps With Nervous Disorder:
It contains a combination of herbs and natural ingredients that are believed to have neuroprotective and nerve-calming properties.

Improves Bone Health

Supports bone health by promoting a healthy inflammatory response and aiding in the removal of toxins that can affect bone density and strength
Our products are designed with research-based formula represents our 35 years of Ayurveda excellence & expertise.
Why Choose Us
100% Natural
Vegan
Chemical Free
Non GMO
Extract Based
Take 2 to 4 tablets
Take it with warm water or milk
Take twice a day or as directed by the physician
Super product
Effective Arthritis Pain management.
Excellent product
Has helped balance the vata. pitta and kapha
The quick effect of tablets after hardly 4 days
Produvt was very useful and results are very good.