×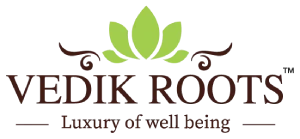 For our international visitors, please explore the global Vedikroots store.
Stay Here
Visit Global Store
UroEase | Ayurvedic Herbal Supplement For Kidney Health
Rs. 999.00
Rs. 1,299.00
-24% OFF
Choose Your Pack
Pack of 1
Pack of 2
Pack of 3
Promotes Kidney Health:
Uroease is specifically formulated to provide comprehensive kidney support, ensuring your kidneys are functioning at their best.
Hydronephrosis Defense:
It may help protect against hydronephrosis, ensuring a smooth flow of urine and preventing kidney strain.
UTI Prevention:
It may help reduce discomfort and inflammation in joints and muscles, useful for those with joint issues or occasional muscle pain
Creatinine & Uric Acid Maintenance:
It helps regulate and maintain creatinine & uric acid levels safeguarding your kidneys from potential damage.
Our products are designed with research-based formula represents our 35 years of Ayurveda excellence & expertise.
Why Choose Us
100% Natural
Vegan
Chemical Free
Extract Based
Hand Picked
Take 1 to 2 capsules after meals.
Take it with warm water or milk
Take twice a day or as directed by the physician