×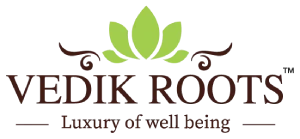 For our international visitors, please explore the global Vedikroots store.
Stay Here
Visit Global Store
Punarnavadi Guggulu - Natural Diuretic for Swelling with Ayurvedic Care
Rs. 349.00
Rs. 349.00
0% OFF
Choose your Pack
Pack of 1
Pack of 2
Pack of 3
Punarnavadi Guggulu is a traditional Ayurvedic herbal formulation renowned for its effectiveness in managing edema, or the unwanted accumulation of fluid in the body's tissues. This natural remedy combines the potent properties of different herbs to promote diuresis, reduce inflammation, and support healthy digestion. Punarnavadi Guggulu can help alleviate swelling, improve overall well-being, and offer a holistic approach to addressing oedema (edema).


Benefits of Punarnavadi Guggulu
Kidney & Liver Support
Support healthy kidney and liver function, helping your body detoxify and stay balanced naturally
Improves Digestion
Experience relief from digestive issues like bloating and water retention, promoting a comfortable feeling after meals
Relieves Joint Pain
Its anti-inflammatory, analgesic, and pain-relieving properties help reduce stiffness and swelling in the joint
Increases Energy

Feel more energetic and vibrant as Punarnavadi Guggulu helps your body maintain its natural vitality and energy.
Our products are designed with research-based formula represents our 35 years of Ayurveda excellence & expertise.
Why Choose Us
100% Natural
Vegan
Chemical Free
Non GMO
Extract Based
Take 2 to 4 tablets
Take it with warm water or milk
Take twice a day or as directed by the physician
Terrific
just i started to take this medicine and i am feeling better in body and joint pain.it sees that its a effective medicine
Good quality product
Drug is really very effective..results are seen very soon.
Good
My doctor proscribed for Knee pain, it has given good results
Brilliant
I ordered for my grandmother and got very good results
Excellent quality product