×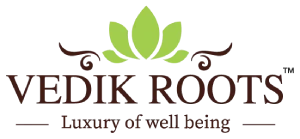 For our international visitors, please explore the global Vedikroots store.
Stay Here
Visit Global Store
ProstoCalm | Ayurvedic Supplement Helps Manage UTI Infections & Prostate Enlargement
Rs. 999.00
Rs. 1,199.00
-17% OFF
Choose Your Pack
Pack of 1
Pack of 2
Pack of 3
Enhanced Prostate Health:
If you're worried about prostate enlargement, then don't; ProstoCalm will help support you in maintaining a healthy prostate.
Support Urinary Tract Health:
ProstoCalm can help provide relief from burning sensations, frequent urination, & general discomfort, and works to alleviate these UTI symptoms.
Reduces Inflammation:
Vedikroots ProstoCalm contains ingredients that can help reduce swelling, sharp pain, and discomfort caused by inflammation.
Fight Gonorrhea:

ProstoCalm's unique formulation has ingredients that can help in the battle against gonorrhea, providing you with added protection.
Take 1 to 2 capsules after meals.
Take it with warm water or milk
Take twice a day or as directed by the physician
Our products are designed with research-based formula represents our 35 years of Ayurveda excellence & expertise.
Who Choose Us
100% Natural
Vegan
Chemical Free
Extract Based
Hand Picked
Excellent
It is the perfect blend of natural herbs that supports the improvement in prostate health.
best herbal product ever
never found such an amazing herbal product ever, I am just grateful for its valuable positive impact a lot.
Effective product with natural herbs
Facts about product
I have been using the Vedikroots Prostocalm to manage health issues like gonorrhea and related discomforts and it works effectively. I would like to recommend this organic solution to all my nearest ones to help them stay away from unexpected health issues.
Very Good Product
natural solution that works efficiently to help maintain prostate health