×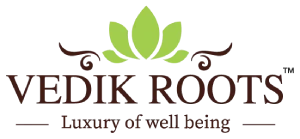 For our international visitors, please explore the global Vedikroots store.
Stay Here
Visit Global Store
OvarEase | Irregular Periods Ayurvedic Medicine | Balances Hormones | Helps in PCOD/PCOS
Rs. 999.00
Rs. 1,299.00
-24% OFF
Choose Your Pack
Pack of 1
Pack of 2
Pack of 3
Promotes Hormonal Balance:
OvarEase promotes a balanced hormonal state, alleviating mood swings, irritability, and hormonal disturbances.
Manages Menstrual Cycle:
It simplifies the tracking and management of the menstrual cycle, ensuring you are always prepared & in control.
Menstrual Pain Relief:
It reduces inflammation, providing relief from menstrual discomfort & pain, so you can go about your day without disruptions.
Enhanced Female Health:

OvarEase promotes female reproductive health, making it a valuable companion on your journey to parenthood.
Our products are designed with research-based formula represents our 35 years of Ayurveda excellence & expertise.
Why Choose Us
100% Natural
Vegan
Chemical Free
Extract Based
Hand Picked
Take 1 to 2 capsules
Take it with warm water or milk
Take twice a day or as directed by the physician
Effective for me
I have been suffering from Pcos for a long time .
Finally this capsules help to balance my pcos
I didn't find any side effects for me.
Customer image
Superb
Very good and the product is ayurvedic, so no side effect. The product is worth to try and the quality of the product is good. Good to try.
Effective product.
The product is so effective and value for money product. It really helps in menstrual cramps and helps to alleviate stress. So useful for my body. Must use product. Awesome 🥰🥰🥰🥰
Best suppliments
These are best suppliments for irregular periods and helps alot in my time. And product is soo good.
must try!!
Good for PCOS. I came across capsules wanted to try since I had hormonal imbalance, irregular periods due to LEAN PCOS.