×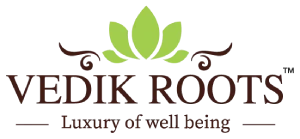 For our international visitors, please explore the global Vedikroots store.
Stay Here
Visit Global Store
100% Pure Ashwagandha Powder – A Stress Relief Elixir For An Active Lifestyle(100 GM)
Rs. 249.00
Rs. 349.00
-29% OFF
Choose Your Pack
Pack of 1
Pack of 2
Pack of 3
Benefits Of Ashwagandha Powder
For Reducing Inflammation
Ashwagandha being the number 1 herb for managing unwanted disorders, consists of anti inflammatory and antioxidant properties which help in reducing stress and infections resulting in reduces inflammation.
For Increasing Muscle Mass
Ashwagandha Powder with reducing cortisol levels and increasing testosterone levels and creating an anabolic effect, helps in building muscle mass and boosting strength.

For Alleviating Stress
Ashwagandha powder contains compaounds that aid in decreasing or eliminating toxins, thereby improving brain function, reducing inflammation and alleviating stress.
For Boosting Immunity
Ashwagandha Powder, known for its antioxidant properties and the combined presence of chemical compounds like amino acids, peptides, lipids etc. is a powerful herb to reduce stress, improving muscle strength leading to the outstanding immunity boost.
Take 1 Spoon
Vedikroots Powder
Mix in Lukewarm
Water or Milk
Drink it
Twice Daily
Very good product
Worth for the amount spent
Taste bitter, easily soluble in milk
Easy to use, use little sugar in milk to reduce bitter taste, otherwise everything is fine.