×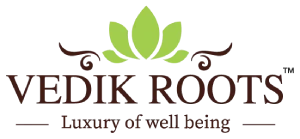 For our international visitors, please explore the global Vedikroots store.
Stay Here
Visit Global Store
Arogyavardhini Vati Tablets - Ayurvedic Detox and Liver Health Support
Rs. 279.00
Rs. 349.00
-21% OFF
Choose Your Pack
Pack of 1
Pack of 2
pack of 3
Made with a traditional Ayurvedic formula, these tablets are designed to promote your overall well-being. Vedikroots Arogyavardhini Vati Tablets support your body's natural detoxification process, helping to remove impurities and toxins. Arogyavardhini Vati helps relieve the problems related to the digestive system like indigestion, gases, & loss of appetite, and also reduces bloating, and improves nutrient absorption. It's made with all-natural ingredients, ensuring that you're nourishing your body without harmful chemicals. Vedikroots Arogyavardhini Vati tablets help purify and detoxify your body, promoting overall health.
Benefits of Stress and Stamina Management Kit
Weight Management
Helps contribute to healthy weight management by supporting digestion and metabolism
Improves Digestion
It supports your digestive system, reducing bloating and aiding in better nutrient absorption
Clarifies Skin
Help purify your blood, giving you clearer and healthier skin which can result in a radiant complexion
Supports Liver Health
It is known for its liver-cleansing properties, promoting a healthy liver essential for overall vitality.
Our products are designed with research-based formula represents our 35 years of Ayurveda excellence & expertise.
Why Choose Us
100% Natural
Vegan
Chemical Free
Non GMO
Extract Based
Take 2 to 4 tablets
Take it with warm water or milk
Take twice a day or as directed by the physician
Great product
I liked it, because it gave the better result than any allopathic medicines. I purcased it thricely.... Thanks Vedikroots
Excellent
Good And Cheap Spirulina Tablets
Mind-blowing purchase
A good daily supplement. Capsules are easy to swallow. Bottle and packaging is great. Try to get it while on offer. Perfect for those who want to avoid the smell and taste of powdered spirulina.
Highly recommended
Purchased this product based on review from my friend and as it's in my budget guess what it meets all my nutrient requirements perfectly.spirulina tablets is really helpful for me becoz it contains protein . we can take in according to the requirement of our body.
Super!
Happy with product. I add it to spinach smoothies so don't know about taste as it does not affect the final taste of spinach smoothie. It smells of concentrated greens so I'm thinking it would had a green leafy taste to other types of drinks. Satisfied