×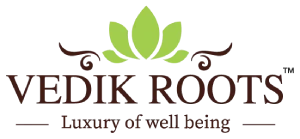 For our international visitors, please explore the global Vedikroots store.
Stay Here
Visit Global Store
PyloEase | Natural Formula For Piles Care| For Hemorrhoids
Rs. 999.00
Rs. 1,199.00
-17% OFF
Choose Your Pack
Pack of 1
Pack of 2
Pack of 3
Anti-Inflammatory Properties:
Vedikroots PyloEase natural formula reduces inflammation, & helps shrink & heal external hemorrhoids naturally and effectively.
Fistula Management:
It provides effective management of fistulas, offering profound relief from the pain and discomfort associated with this complex condition.
Helpful For Bleeding Piles:
PyloEase effectively reduces the swelling of internal hemorrhoids, providing relief from discomfort, bleeding, and irritation.
Soothing Relief:

The natural ingredients in PyloEase soothe the internal tissues, offering comfort and reducing burning and itching associated with internal hemorrhoids.

Our products are designed with research-based formula represents our 35 years of Ayurveda excellence & expertise.
Why Choose Us
100% Natural
Vegan
Chemical Free
Hand Picked
Extract Based
Take 1 to 2 capsules after meals.
Take it with warm water or milk
Take twice a day or as directed by the physician
Good one for me
This product works for me. I don't know about other because every human body is different towards medicine. So try your luck. That's it
One person found this helpful
Great Product
The products is full of natural formulation no mix up of chemicals.
Very impressive very good
Very impressive very good product, I was in trouble for two weeks but as soon as I start using these capsules it started showing its result and within four to five days it cures my pain. I will continue to use for some months very thanks to the VedikRoots for these capsule.
Best Result
It really works on piles and fissures problems. My relative is suffering from the same isssye so they have purchased it. It is really good.
Highly recommended.
If you are suffering from piles or symptoms of it then blindly go for it