×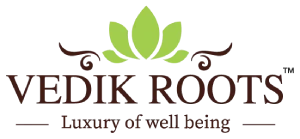 For our international visitors, please explore the global Vedikroots store.
Stay Here
Visit Global Store
Immunity & Hormonal Balance Kit: Gokhru and Ashwagandha Combo Kit
Gokhru and Ashwagandha offers a holistic approach to well-being. These natural ingredients work synergistically to promote physical and mental wellness. Gokhru aids in maintaining urinary tract health, while Ashwagandha helps reduce stress and fatigue, resulting in improved overall health.
Benefits of Gokhru Powder
Improves Brain Function
Reduces Inflammation
Alleviates Kidney Disorders
Manages Urinary Infections
Benefits of Ashwagandha Powder
For Reducing Inflammation
For Increasing Muscle Mass
For Alleviating Stress
For Boosting Immunity
Our products are designed with research-based formula represents our 35 years of Ayurveda excellence & expertise.
Why Choose Us
100% Natural
Vegan
Chemical Free
Non GMO
Extract Based
Take 1/2 Tsp of both Gokhru & Ashwagandha Powder
Mix them in lukewarm water or milk
Drink this mixture twice daily