×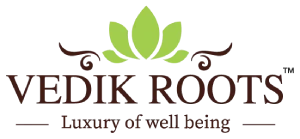 For our international visitors, please explore the global Vedikroots store.
Stay Here
Visit Global Store
100% Pure Avipattikar Powder – Supports Indigestion And Acidity(100 GM)
Rs. 299.00
Rs. 329.00
-10% OFF
Choose Your Pack
Pack of 1
Pack of 2
Pack of 3
Previous Product
Next Product
Benefits Of Avipattikar Powder
For Increasing Digestive Strength
Avipattikar powder helps to enhance the digestive fire, also known as Agni in Ayurveda. It helps to stimulate the secretion of digestive enzymes and juices, which helps in the breakdown and absorption of food, resulting in better digestion.


For Metabolism Enhancement
The ingredients in Avipattikar powder are believed to boost metabolism, which helps in the efficient breakdown of food and the conversion of nutrients into energy. This can lead to better energy levels, improved stamina, and overall wellbeing.

For Preventing Urinary Retention
Avipattikar powder is believed to help prevent urinary retention by promoting the elimination of excess fluids from the body. It helps to balance the water element in the body, which can prevent the kidney diseases and urinary tract infections.

For Relieving Acidity and Heartburn

Avipattikar powder can help to reduce acidity and heartburn by neutralizing excess stomach acid. It helps to soothe the lining of the stomach and reduces inflammation, which can alleviate symptoms such as nausea, bloating, and discomfort
Take 1 Spoon
Vedikroots Powder
Mix in Lukewarm
Water or Milk
Drink it
Twice Daily
Awesome
I liked it very much
It is an excellent medicine for acidity.
Really good
Please but it
No side effects
quality not right
Cured indigestion within two hours from eating many peanuts. Allopathic pan-d or omez-d even iaabgol can't even come close. I am diabetic and keep having indigestion every three months. So this is best for me. It is friend of the stomach
Less quantity received
vedikroots Abhikatikar powder is betterthen baidyanath
Excellent Churna for Uneasy Stomach
Received 2 no'svedikroots powder bottles instead of 3 no's.
Good Product.
Good product and best delivery..